Little Laudable Learners unlock

imagination

strategic reading

storytelling

creative writing

public speaking
Innovative online after-school programs to nurture the star within the young minds to become confident readers and brilliant communicators
Discover the true potential of your child with our online learning programs. We nurture their growth in listening, reading, writing, speaking, and storytelling skills. Enroll your child today for an extraordinary educational journey!
Don't wait, book an assessment now!
Why Little Laudable Learners?
Little Laudable Learners offers the perfect courses to enhance your child's

Reading

Creative Writing

Public Speaking

Language Skills
Our pedogogy provides an enriching educational experience tailored to your child's needs.
Individual Attention
Our optimal 1:6 Teacher-Student Ratio creates an ideal environment that facilitates personalized attention, encourages active peer learning, and nurtures holistic growth.
Highly Qualified Educators
Our dedicated educators provide individual attention, inspiring students to embrace their strengths, conquer challenges, and develop a lifelong love for learning.
Show Days
We conduct Show days for every program where each and every learner is given an opportunity to apply the learning and show case their talents. These special events play a vital role in boosting their confidence and self-esteem.
SMART Curriculum
Well-structured Specific, Measurable, Achievable, Result oriented and Time bounded curriculum designed by Experts.
Witness our remarkable achievements as we empower young minds, cultivate excellence, and celebrate the outstanding accomplishments of our students.
Sridevi Srinivasan M.Sc., B.Ed., is a seasoned educator with 10+ years of experience. She specializes in designing Integrated Reading Curricula for CBSE schools and is the author of "Mindful Ways to Raise Confident Readers." Sridevi is also an internationally certified professional storyteller and a passionate public speaker. Her focus is on nurturing communication skills and instilling a love for learning in young minds.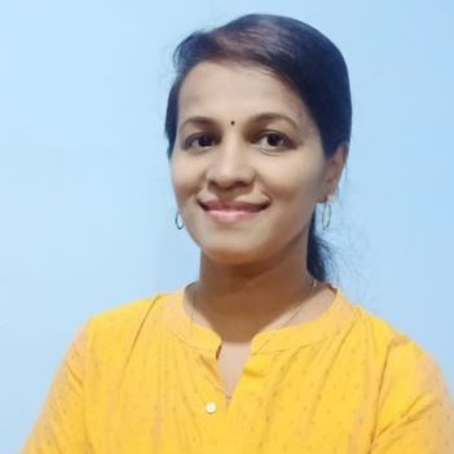 Sornapriya B.A., Head of Raising Readers Program, is a highly accomplished educator with 10+ years of experience. Her innate ability to understand and motivate children, coupled with a stellar record of classroom and administrative achievements, reflects her commitment to nurturing young minds.
Enroll with us and see your child grow up to be a confient communicator. We are ready to embark the learning journey and ignite the spark!
Little Laudable Learners is very good. They are conducting online classes effectively. My child is learning from the beginning. Now she is very good at reading and writing in English. They are exceeding our expectations, no words to tell. They are doing an excellent job. I like all the teachers. They conduct all the classes very well. Sorna Priya Mam and Sridevi mam are excellent educators. Keep growing.
I like that the classes are online which helps with managing my work and ensuring my child is able to attend classes as well. The English teacher Ms Sorna is a gem - she genuinely loves what she's doing and it shows. There is no need for me to push my child to attend her classes, remind her to do her homework or sit next to her so see if she understands. I also see an improvement in her confidence level as a reader and her reading skills as well. I am no longer worried about her reading skills. All in all, a win-win for my child and me.
After joining LLL my son's performance improved a lot.No words to describe the dedication of the teachers. They started teaching kids from the basics and slowly they are making the kids progress and finally they are making them shine. They are giving them confidence and encouraging them to express their interests in learning. They are making all the kids interact and it helps to improve their confidence in communication. I would like my son to continue learning in LLL till he becomes an adult. I am sure LLL will play a major role in his future career and life. I would like to personally thank all the teachers for taking such good care of the kids.
The kids are addicted to this class. That's the magic you have done.

An interesting and playful way of learning. Extremely lovable teachers.
 It has been a lovely journey with L3 so far. Ever since I took the demo class with them for my boy, I knew that I would wish to enroll my son once he is prepared for the online class...The sessions are interactive and lively. The teacher is  friendly and cheerful and takes extra effort to bring out the best in each child. The curriculum is also well designed. I hope my son's phonics skill will improve now that he is already enjoying the classes so much. Cheers!
The classes are awesome. My child learned a lot. Teachers have a lot of patience. Sorna Mam and Sudha Mam now will be her friends. They molded my child's communication skills. We are blessed to have gotten your classes. Before joining phonics classes she didn't know how to read. But she has learned to read her school lessons without our help. Every time she said she will be an English teacher like your staff. She enjoys the classes. Ur classes will be effective because teachers handle students very well. They never scold the students. Teachers' patience is appreciable. Here I thank Guvrav's parents for introducing this class. 200 percent appreciable.
Smart way of handling classes for the kids. Encouraging the students to showcase themselves. Motivating them to participate in all educational based activities. I see continuous improvement in my child. Excellent curriculum, student friendly, good teaching. Keep it up with your good work.
My kid is super interested in reading story books after the classes. Also her reading skills have improved a lot. Highly useful classes and I was amazed to see my kid blend words and reading.
Yes. This course has really helped him to improve his reading, writing, and coloring skills. Also, his confidence in speech has also improved. He actively participated in speech competitions in his school and won 1 st prize on speech (Favorite sweet recipe and Arusuvai payangal) and 2 prizes on Favourite festival". We feel proud to get positive comments from his school mam on his open day. This course reduces our burden to teach him, as he did his work on his own. Many Thanks to Sornapriya mam and Sudha mam, Keep continuing.
My kid likes to attend Hindi classes without even any push from the parents. That itself is a testimony for how the classes are conducted. I am happy with the progress of my kid and I believe with all your support she will come in flying colors.